A Business and Knowledge Process Outsourcing (BPO, KPO) company that provides reliable, confidential and high quality Mortgage Banking Services Solutions.
---
Allianz iQ Solutions is a knowledge process company that provides reliable, confidential, high-quality solutions. By leveraging our deep domain expertise, systems integration and management, software and large-scale process flexibility, Allianz iQ Solutions helps lenders and servicers industrialize their operations to meet the current and anticipated challenges. Having extensive experience and current knowledge of Mortgage Banking in the United States, we help our clientele achieve faster turnaround time from loan originations to funding.
OUR MISSION STATEMENT
To provide the service that matters the most in the lending industry. To enable our partners, by helping them compete, be efficient and provide solutions to their clients.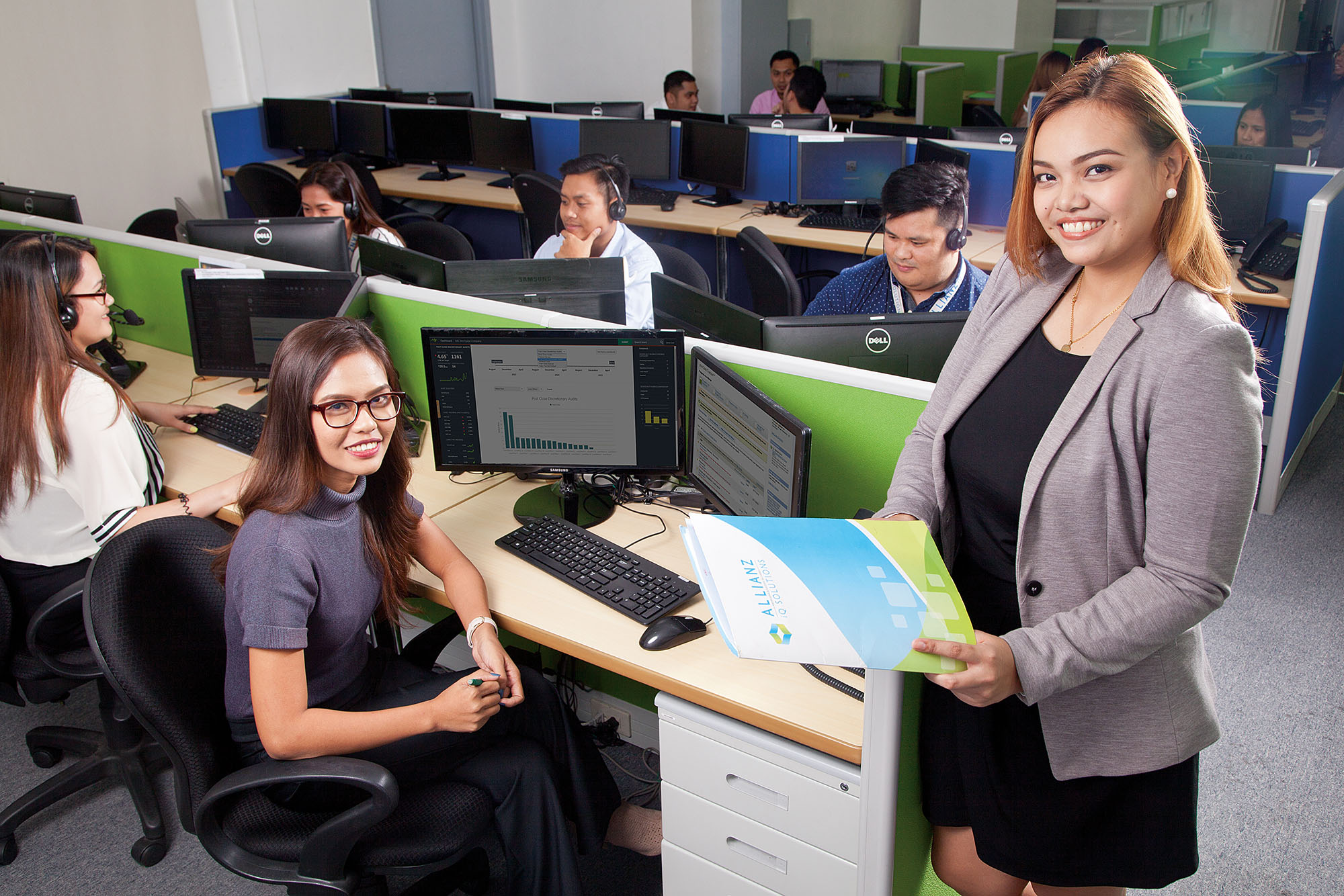 OUR VISION
To be the most dominant back office provider and solution specialist in the lending industry bar none.
OUR VALUE PROPOSITION
---
We understand that providing efficient and timely services are dependent on the availability of manpower. To source, recruit, hire, train, manage and sustain talent is timely and costly.
Taking advantage of our expertise in the mortgage support services offers you convenience and cost savings. This also allows you to focus on the core of growing your business.
Data & Security
---
We take pride in providing our clients with utmost privacy and security. Allianz iQ Solutions has taken the necessary steps to deliver world-class security. Our software technology service providers are all U.S. based, amongst the top in the industry, and hold relevant certifications that comply with data security requirements of both the financial and mortgage services industries. Our site also complies and adheres to physical security requirements.